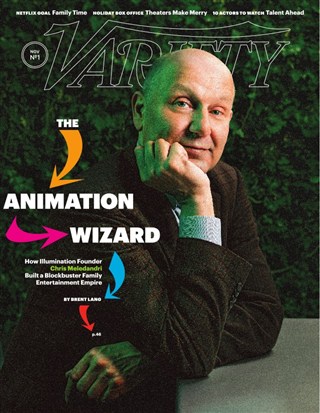 A couple of interesting links this week.
The first arrived a few days ago from G. Brandon Hill, Executive Director of Acquisitions and Distribution at Good Deed Entertainment. It's a link to an exclusive piece in Variety that includes the long-awaited details about Nightmare Cinema's release.
According to the article:
Cranked Up Films has partnered with AMC Network's streaming platform Shudder to buy North American distribution rights to Cinelou Films' Nightmare Cinema. 
Although not mentioned in the article, I have it on good authority that a release to physical media (DVD and Blu-Ray) is also in the cards. You can read the complete article here.
Also of interest is a post at the blog-site of World-Fantasy-Award nominee Michael Libling, in which he considers how "Traumatic Descent" became Nightmare Cinema's "This Way to Egress." You can read Michael's account of the story's dramatic ascent here.
And finally, I'll leave you with a video in which Joe Dante talks about his contribution to Nightmare Cinema. The interview was shot last summer at Fantasia Fest, but the video was just posted this week. It presents an interesting overview of the anthology format and some insightful comments on the changing face of cinema.