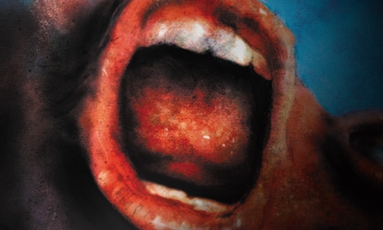 Time travel is possible.
Thanks to Gordon Linzner and Rajan Khanna, you can attend a growing list of past performances at Fantastic Fiction at KGB. The reading series is hosted by Ellen Datlow and Matthew Kressel, and since the 1990s it has featured readings by some of the top writers in the science fiction, fantasy, and horror genres.
Linzner (right) and Khanna can't take you all the way back to the beginning, but their podcasts at the Fantastic Fiction audio site can easily transport you back to the beginning of this year for readings by Andy Duncan and Gregory Frost or to early 2014 to catch Laird Byron and Paul Tremblay. In between, you can listen to the likes of James Morrow, Wesley Chu, Lisa Manetti, Ellen Gunn, Nancy Kress, and others. It's all free and only a click or two away. Reliving the past has never been easier.
And yes . . . if you missed this month's session — during which Tom Monteleone and I joined forces — you can catch that one too. Pour a drink, click play, and it will be almost like being there.  You can get all of the available Fantastic Fiction audio by clicking here. A shortcut to my September 16 performance with Tom is available here or by clicking the graphic below.
Go ahead. Click the link . . . and I'll meet you on the other side. Scop on!
Images:
Detail from the cover of Voices, Fantasist Enterprises. Artwork by Jason Zerrillo.
Gordon Linzner records at Fantastic Fiction. Photo copyright © 2013 by Ellen Datlow .
The sign above KGB, 85 E. 4th Street. NYC.
Voices: Tales of Horror from Fantasist Enterprises.
Dark Voices Volume 1: Horn of Plenty from Borderlands Press.