"It was on a dreary night of November, that I beheld the accomplishment of my toils."
So begins the creation scene in the book that The Guardian calls one of the top 10 novels of all time. And this November, that scene and more will come alive as Prime Stage Theatre premieres the first production of its 2022-23 season–an all-new adaptation of Mary Shelley's Frankenstein.
As the premiere approaches, I've been doing interviews and appearances as well as working with the cast and crew as they strive to bring Shelley's creature to life for a new generation.
Above: A preproduction makeup-and-effects test with Everett Lowe as the Creature in Prime Stage's Frankenstein. Creature design by Maddie Macek, photo by Laura Slovesko. 
I hope to post more Frankenstein news in the days ahead, but for now, here is the production's official press release. Check it out, and be sure to save a date in November to be on hand when the creature that Shelley calls "my hideous progeny" once again takes on a life of its own.
I'll hope to see you there!
FOR IMMEDIATE RELEASE
(Pittsburgh, PA – October 24, 2022)
Prime Stage Theatre's new season of Suspense, Hope, and Wonder opens with a classic tale with a new twist. Written over two centuries ago by Mary Shelley, Frankenstein is considered by many as the first true science fiction novel. The story has since become the inspiration for countless film and stage adaptions.
Audiences will watch eighteen-year-old Mary Shelley conceive one of the most suspenseful stories ever written as they watch Victor Frankenstein conceive his Creature. Prime Stage's innovative production of this timeless classic adapted by noted sci-fi author Lawrence C. Connolly takes the Frankenstein creature back to its roots in remarkable ways.
This world premiere production follows the epic chain of events that led to the creation of life and asks who really is the monster?
Right: Everett Lowe as the Creature and Matt Zierden as Victor Frankenstein. Creature design and costumes by Maddie Macek, photo by Laura Slovesko. 
Frankenstein's monster is one of horror's most beloved (and feared) creatures. A creature has frightened and fascinated audiences worldwide. Frankenstein still poses a myriad of critical ethical questions over 200 years later.
The story is adapted by Pittsburgh's own Lawrence C. Connolly, an acclaimed sci-fi/mystery author. This vivid imaginative science fiction story is perfect for Connolly whose stories have appeared in the magazines Amazing Stories and Rod Serling's Twilight Zone, some of which were reprinted in volumes of Year's Best Horror Stories, edited by Karl Edward Wagner.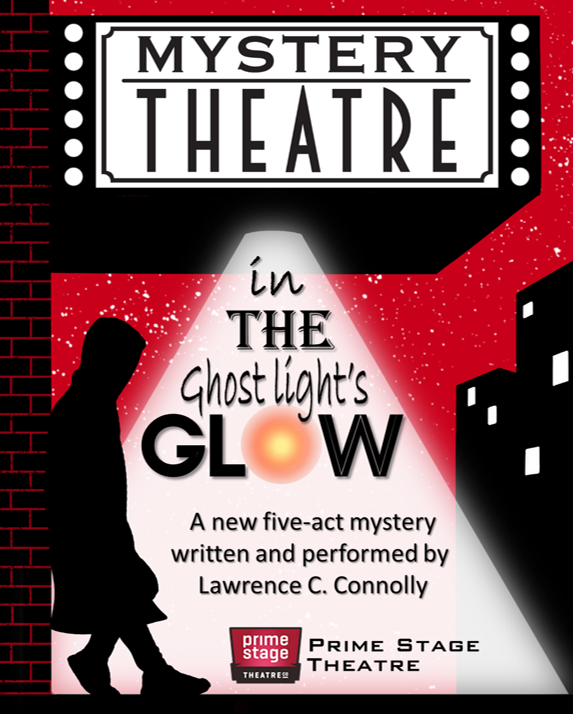 "Mary Shelley's novel is about creation and how the fruits of our ambitions can take on lives of their own. Frankenstein is as much the story of a writer who met with unexpected success as it is about a scientist who experiences tragic failure. What sets the two apart is that Mary Shelley stood by her creation while Victor disowned his. The upshot: It's good to dream big, but we must be willing to own the results of those dreams once they take on lives of their own," said Lawrence C. Connolly.
Connolly also writes and performs the Mystery Theatre podcasts for Prime Stage Theatre, with new chapters to be released during the run of Frankenstein. Listeners become part of the story as they follow the clues providing feedback to the author to contribute to the story as it is created.
To enrich the experience for audiences, Ryan O'Shea of Pittsburgh Robotics will present a very special interactive display and post-show audience discussion on "Frankenstein comes alive with Artificial Intelligence" with the performance on Saturday November 12.
The production is directed by Liam Macik. Liam is a Pittsburgh native and graduate of Mount Lebanon High School. He received his B.A. in Theatre Arts from Catawba College in Salisbury, NC. Liam served as the founding Artistic Director of Throughline Theatre Company for seven years, where his directing credits include productions of Judgement at Nuremberg, Oedipus Rex, and The Last Days of Judas Iscariot.
In 2005 Liam received the Peterson Award for Emerging Playwrights for his play, Bastards and Fools, and in 2019 Liam wrote and directed a new adaptation of The Scarlet Letter for Prime Stage.  Earlier this year, Liam directed Prime Stage's production of Arsenic and Old Lace.  In addition to playwriting and directing, Liam is an established stage actor, most recently appearing as Lenny in Of Mice and Men at Prime Stage, and previously as David Sarnoff in The Farnsworth Invention and Beverly Weston in August: Osage County, both at Throughline Theatre.
For those who know the literature this imaginative production, which is suitable for middle school through adult audiences, will bring to life those memorable moments. For those who know the movie, this production will breathe new life into the creature and Dr. Frankenstein. For those who have never encountered the Creature, this production will spark our season of Suspense, Hope and Wonder.
Click here for tickets and information.