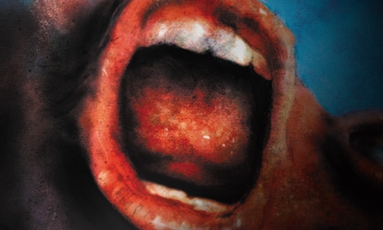 What is the sound of horror?
We explored the question at last week's World Horror Convention in Salt Lake City, with a multi-media reading from Voices: Tales of Horror. As part of the on-going 21st-Century Scop project, the presentation featured prose selections set to the music of Veins: The Soundtrack.
This week, the exploration continues at The Jozart Center for the Arts in California, PA, where I'll be joined by two terrific up-and-coming writers, Sheldon Higdon and Stephanie M. Wytovich.
Sheldon Higdon has had over thirty publications, ranging from fiction to non-fiction to poetry, in numerous magazines and books. His work has appeared in Rue Morgue Magazine, Shroud Magazine, The Portland Magazine, Necrotic Tissue Magazine, Horrorwired, Death Be Not Proud, and Northern Haunts.
Stephanie M. Wytovich is a Rhysling Award nominee (for her poem "The Craving") who is currently pursuing an MFA in Writing Popular Fiction at Seton Hill University.
Prose, poetry, and music – the sounds of horror.
Jozart will be the perfect venue for this event.
At World Horror we had to make due with portable equipment set up minutes before the reading. It went well, but at Jozart we'll be able to work with a system that has been calibrated for the performance space – always an ideal situation.
Jozart is located at 333 Second Street in California PA. You can reach them at 724-938-9730. If you're anywhere near the area on Saturday, do consider joining Stephanie, Sheldon, and me as we explore the sounds of horror.
The event will run in the evening from 6:00 – 10:30. Admission is free. A reception and book signing will follow.